Desktop Helper 10 – Rational Use of Inhaled Medications for the Patient with COPD and Multiple Comorbid Conditions: Guidance for Primary Care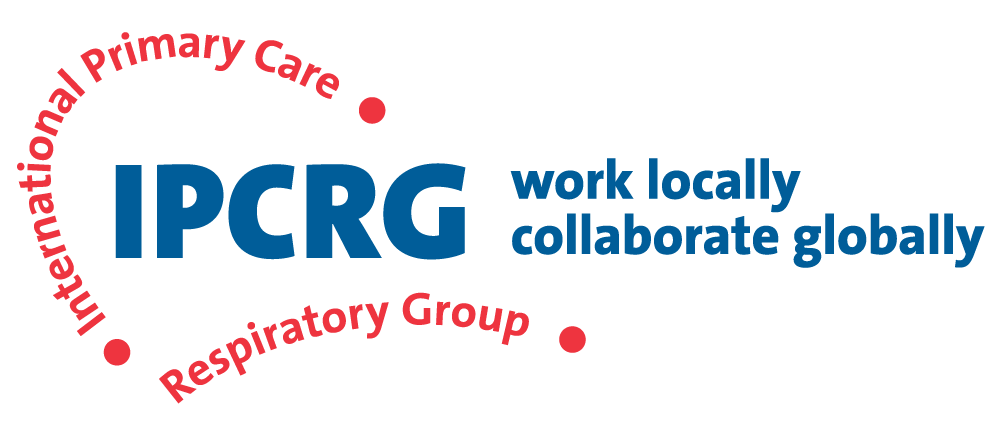 January 2020
Our new Desktop Helper* No. 10 on the Rational Use of Inhaled Medications for the Patient with COPD and Multiple Comorbid Conditions: Guidance for Primary Care is out now.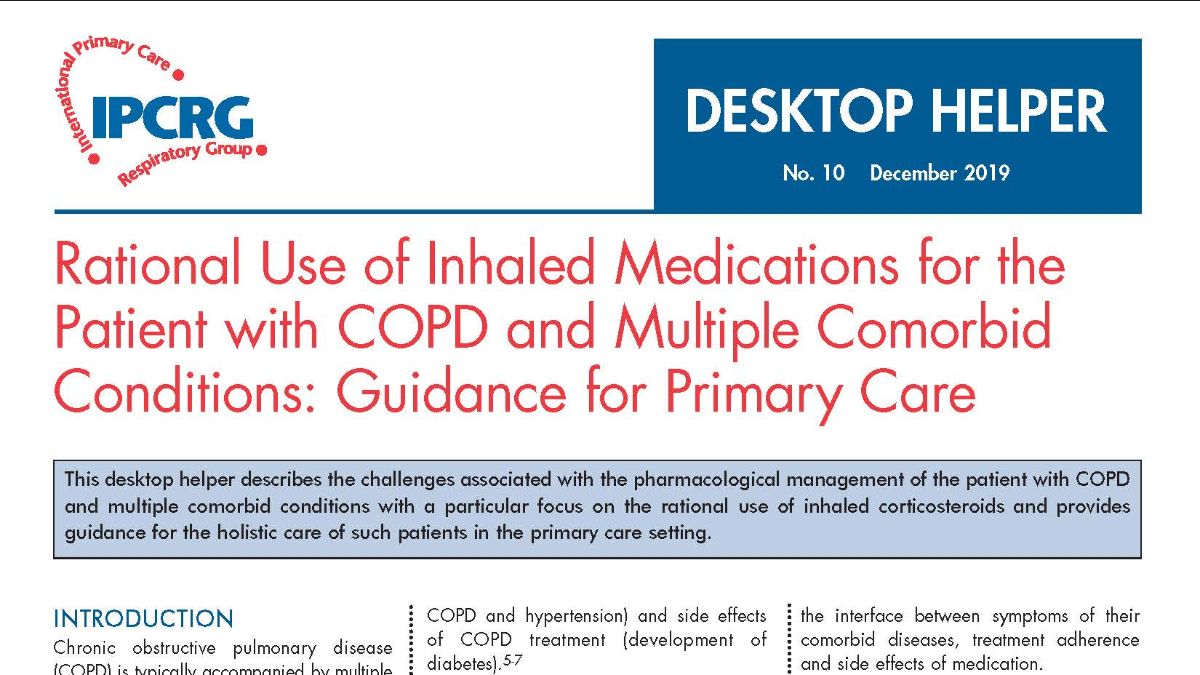 This Desktop Helper describes the challenges associated with the pharmacological management of the patient with COPD and multiple comorbid conditions, with a particular focus on the rational use of inhaled corticosteroids. It also provides guidance for the holistic care of such patients in the primary care setting.
It features the impact of comorbidities on treatment choices for patients with COPD, especially with regard to the risks and benefits of inhaled medications including long-acting beta-agonists (LABA) and long-acting muscarinic antagonists (LAMA), with a special focus on inhaled corticosteroids (ICS).
Includes:
General action points to improve the management of multimorbid patient with COPD in the primary care setting
Additional essential action points
Treatment considerations for the multimorbid patient with COPD
Authors: Ioanna Tsiligianni, Kristian Hoines, Christian Jensen, JanWillem WH Kocks, Bjorn Stallberg, Claudia Vicente, Rudi Peche
Reviewers: Stewart Mercer, Luîs Andres Amorim Alves
Editor: Tracey Lonergan
Funding: Boehringer Ingelheim provided an unrestricted educational grant to support the development, typesetting, printing and associated costs but did not contribute to the content.
Date published: December 2019
This Desktop Helper will soon be available in Greek, Chinese, French and Spanish.  A set of case studies will also follow.
 *Desktop Helpers are user-friendly information sheets developed by the IPCRG (working with clinicians, patients and clinical educators) that provide practical guidance and support for clinicians working in primary care on different aspects of the diagnosis and management of respiratory diseases. They are based on evidence and provide links to further resources. Our full range of Desktop Helpers can be found at www.ipcrg.org/desktophelpers